Google Tag Manager is a tool that helps you manage measurement codes and tags on your website or mobile app, making it easy to make changes quickly and efficiently.
Discover Google Tag Manager's advantages and how it will simplify tracking with the help of this article.
What is GTM – Google Tag Manager?
(GTM), an online application can help with tracking codes and data collection for websites.
In addition, marketers can use it in conjunction with Google Analytics to expedite the collection of information.
The fact that GTM is totally free and has so many incredible features is its best feature. Since Tag Manager employs a single tool to gather all of the data in one place, it can maintain track of all of the data. You can perform the task without the aid of developers, and it will be practical for you or your team to be able to keep an eye on everything that goes on your website.
After adding a snippet of Tag Manager code to your project, you can integrate analytics and measurement tag configurations utilizing a web-based user interface in a secure and simple way.
A container is a group of installed tags, triggers, variables, and configurations on a certain website or mobile application. A Tag Manager container on a website or mobile application can easily replace the tags from Google Ads, Google Analytics, Floodlight, and other third-party tags.
Let's talk about how GTM functions
There are various methods Google Tag Manager can assist you in updating the tags and codes on your website.
Three key components make up Google Tag Manager:
Tags: Tag refers to tracking pixels or snippets of code from third-party tools. These tags provide instructions to Google Tag Manager.
Triggers: The tag you set up can be fired using triggers. They instruct the Tag Manager on how, when, and where to carry out your requests.
Variables: Variables are extra information that GTM may require for your tag and trigger to function.
Benefits of Google Tag Manager
Deploys tracking codes swiftly
Many tasks are accelerated with Google Tag Manager. It takes little time to add new tags, and many don't need to change the website's code. It allows marketers to test each update independently and deploy it as soon as it is ready.
You can add and edit your own tags for conversion tracking, website analytics, remarketing, and other purposes using Tag Manager. You can change tags whenever you want thanks to the easy design, and there are practically unlimited methods to monitor activity across all of your websites and apps.
Convenient to use, No coding knowledge required
Users can utilize Google Tag Manager to implement tags without having a deep understanding of coding. Users can change, remove, or add GTM tracking code using the user-friendly interface without the assistance of web developers.
Integrates with Google and third-party tags
Using Tag Manager, you can add or remove tags as necessary. All Google and third-party tags are supported by Tag Manager, and it integrates with them all to help you launch and manage your campaigns more efficiently. Additionally, you may control how your tags behave once users decide whether or not to accept cookies using Tag Manager.
Co-ordination across Teams
Boost internal communication across the business. Workspaces and granular access controls enable teams to interact efficiently, while multi-environment testing lets you publish to several settings to confirm that everything is working.
Read the Article: Campaign Manager 360 – Explained
Features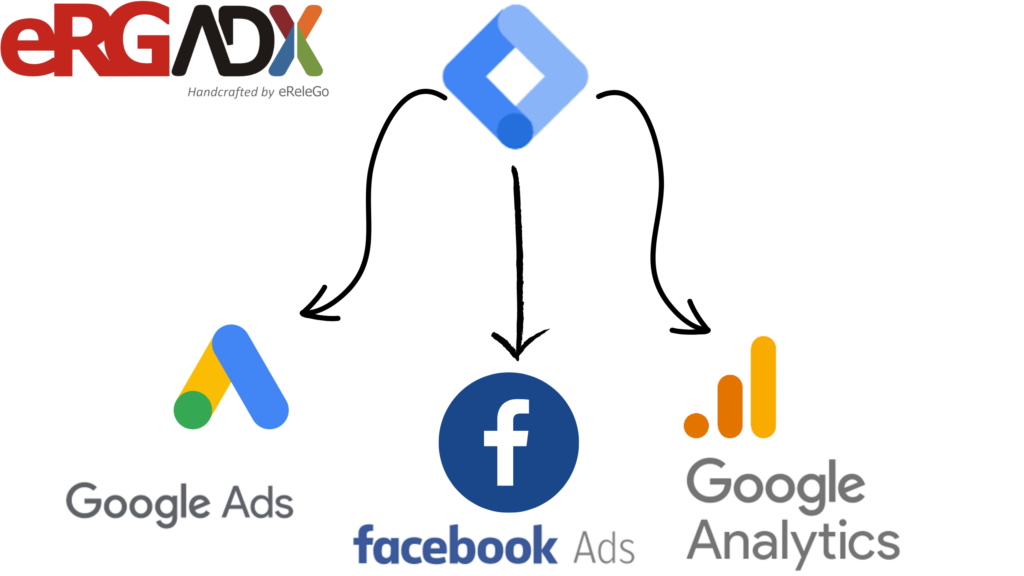 Users can choose when and how tags are fired to acquire all the information they require.
Complete control over the formulation and firing of the tags.
Tag Manager connects with additional Google products to make it easier to start and run campaigns.
The apps' analytics and marketing elements are managed by, which eliminates the need to rebuild and resubmit the apps' binaries to app stores.
You can move tag code from your website or app and into the cloud using server-side tagging. While serving all dependant elements from your own domain, server-side tagging can help you increase the performance and security of your website or mobile app.
In Tag Manager, you may create your own tag and variable templates, submit them to the Community Template Gallery, and make them publicly available.
Configuration automation using API
An authorized user can access Tag Manager configuration data through the Google Tag Manager API. Accounts, containers, and versions of containers, tags, rules, triggers, variables, and user rights are all managed using the API.
With the aid of Google Tag Manager, marketers can keep up with the latest developments in digital marketing while maintaining the pace of their websites.
Through the tracking of downloads, scrolling behavior, link clicks, form submissions, video activity, and other activities, GTM offers substantial chances for optimizing your website. The software enables users to track their marketing and website performance, analyze it, and come up with concrete future strategies.