Paid and organic search results are the two primary subcategories of Google's search results. Google's algorithm incorporates many ranking factors. SEO aims to position your website. PPC is another way to get your website listed in the paid section of the search results. SEM focuses on driving traffic through paid advertisements, whereas SEO is more concerned with collecting, tracking, and analyzing organic traffic. Find out all you need to know to include SEO and SEM into your digital marketing plan. Let's look at SEO vs SEM now, shall we?
What is SEO?
Search engine optimization (SEO) is the process of continuously improving a website in order to rank higher in the organic, unpaid search engine results pages. SEO works to boost a website's visibility and provide organic views.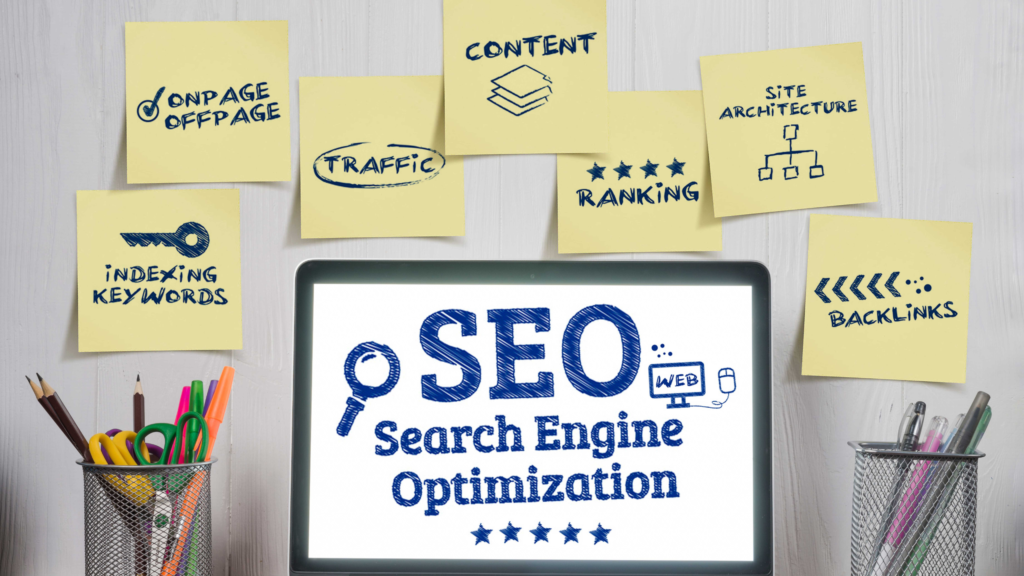 Factors that affect the SEO rankings:
Keyword research – Identifies the search terms individuals are using. In order to effectively use keywords, it is important to comprehend the search engine queries that your consumers make.
On-Page SEO – Creating content for online users. One of the most important aspects of on-page SEO is creating the kind of content that users want to see. The website will be optimized in this step for the search terms that your ideal user types into Google and other search engines.
Off-Page SEO: Establishing trust and authority from other websites is the goal of off-page SEO. Creating solid backlinks to your website is the essential step in this process. In order to convince Google that your pages are worthy of ranking, you must engage in off-page SEO.
Technical SEO: You can make sure that all of the pages on your website are accessible to Google and other search engines so that they can find, crawl, and index them. Another aspect of technical SEO is ensuring your pages load swiftly, also, make sure your site's framework is configured properly.
User Interaction Signals: Google determines whether or not your page is a great fit for someone's search based on how users interact with your website. A high bounce rate on your page may indicate that visitors aren't finding the solution they're looking for. Additionally, Google may slightly lower your rankings if it determines that your page is not a good fit for that keyword or perhaps remove it entirely.
Benefits Of SEO
SEO aims to improve the website's traffic quality.
Enhances the credibility and exposure of brands.
Effective long-term plan for the website.
Can enhance how users interact with your website.
No need for paid advertisements to increase website traffic.
What is SEM?
Search engine marketing (SEM) is where you can direct traffic from search engines to your website. This traffic may come from either organic or paid search results, or from both. Pay-per-click (PPC) is used to gain traffic from paid results, whereas Search engine optimization (SEO) is used to get traffic from organic results. SEM uses ads to enhance website visibility. Website owners are billed based on the number of times their ads are clicked.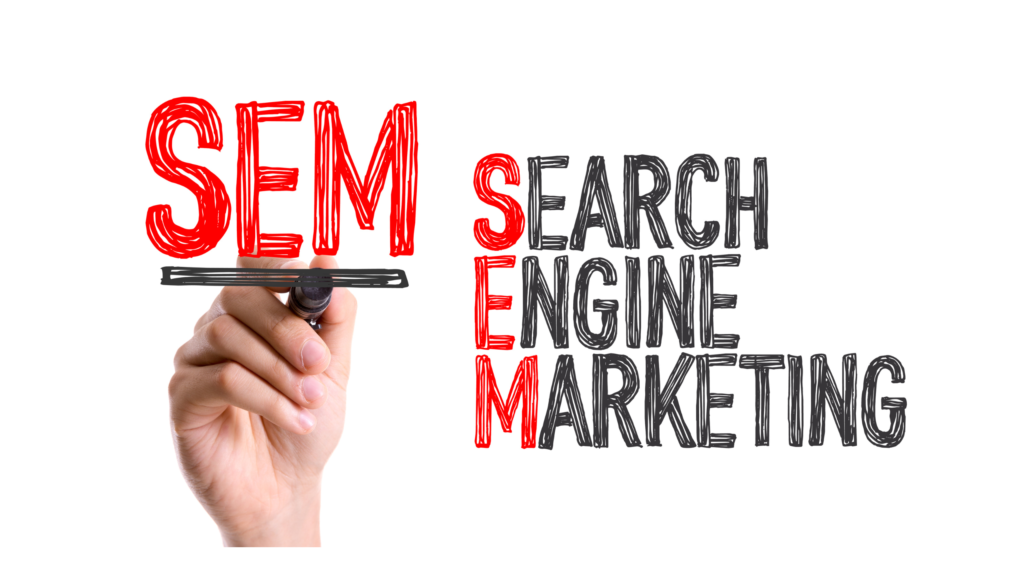 Factors that matter when it comes to Search Engine Marketing:
Bidding: Bidding is the key to paid search ads, whether you use Google Ads or any other kind of ads. In PPC, you place a bid for a particular keyword and your ad appears when a user searches for that keyword. The order in which the ads appear is typically correlated with the amount being bid. So if you're the highest bidder, you'll appear above all of the other ads. Additionally, you are charged the amount you bid when someone clicks on your ad. Cost per click (CPC) is the sum you fork over when someone clicks on one of your ads.
Quality Score: Quality score is essentially Google's method of determining whether or not your ad matches the search terms being used. It is an extremely significant Google Ads measure. When evaluating Quality Score, Google takes into account your landing page's quality, click-through rate (CTR), and the relevancy of your ads—how well they relate to the searcher's intent.
Ad Copy: A key component of succeeding with PPC is creating interesting ad copy. Excellent ad copy increases CTR, and a CTR indicates a high-Quality Score. This translates to less money spent on the same click. The cost of your PPC ads will skyrocket if the copy fails to persuade readers to click.
Benefits Of SEM
By optimizing ads, you can target your audience
Rapid evaluation and assessment of web page performance
The intended audience can be quickly reached
You have to pay per action
By increasing the Ad's visibility, it aids in increasing traffic
What is PPC?
When using pay-per-click (PPC) advertising, the advertisers are bound to pay for each person who visits the website or clicks on the ad on the search engine. The "Ad" label on some websites in the search results denotes that they are using ads to promote their websites on the search engine.
SEO vs SEM: Major Differences
The key distinctions – SEO vs SEM :
Traffic – While SEO generates organic traffic, SEM generates paid traffic.
Speed – SEO is time-consuming. especially if your website is young and doesn't already have many backlinks. SEM appears right away when you create a campaign.
Placement – When compared to SEM, SEO has elements like featured snippets, whereas SEM has ad extension features.
Cost – If you know how to perform SEO on your own, it's free, but SEM costs money because you have to pay for each click.
How do SEO and SEM work together?
For the purpose of directing traffic to business websites and web pages, SEO and SEM both largely rely on keywords. When people use search engines to find what they're looking for, they can do so by using either organic results (SEO) or paid results (SEM).
The majority of individuals conduct online searches prior to making purchases. Using a smart blend of both SEO and SEM can increase your visibility over time.