Being ahead of the curve is crucial in the ever-changing world of digital marketing. In India, video marketing has emerged as a key component of effective marketing plans. These data, which were created with an Indian audience in mind, will certainly convince you of the irrefutable necessity of video marketing if you're still not convinced. 
1. 85% of Internet Users in India Watch Online Video Content
A remarkable 85% of internet users in India are avid consumers of online video content. This extensive viewership presents a significant opportunity to connect with a diverse audience through well-crafted video content.
2. Video Increases Organic Search Traffic by 157%
Enhancing your online presence is crucial in India's competitive digital landscape. Incorporating video into your content can boost your chances of appearing on the first page of search engine results by a remarkable 157%.
3. Landing Pages with Videos Can Increase Conversions by 80%
Your landing page serves as the digital gateway to your brand for potential customers in India. The inclusion of a video can significantly elevate your conversion rates, potentially leading to an 80% increase in conversions.
4. 54% of Indian Consumers Want to See More Video Content from Brands 
Indian consumers actively seek video content from brands they engage with. By providing this content, you can keep your Indian audience engaged and satisfied.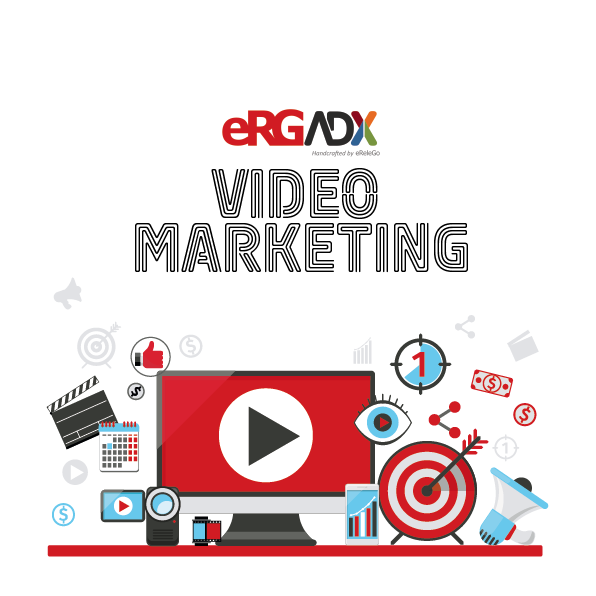 5. 72% of Businesses in India Say Video Has Improved Their Conversion Rate 
For Indian businesses, video is proving to be a game-changer, with 72% reporting significant improvements in conversion rates. These numbers underscore the persuasive power of video marketing.
6. 78% of People in India Watch Online Videos Every Week 
The appetite for online video content in India is growing rapidly. If your content is video based, you have the opportunity to engage with your Indian audience on a regular basis.
7. 95% of a Message is Retained When Viewed in Video (vs. 10% in Text) 
The power of visual communication is profound, with 95% of a message retained when viewed in video format, compared to a mere 10% for text-based content. It's a clear indicator that video content is more memorable for the Indian audience.
8. Social Video Generates 1200% More Shares Than Text and Images Combined 
Indian social media users are passionate about sharing engaging content. Video outshines other content types, generating a staggering 1200% more shares than text and images combined. Create shareable video content to extend your reach significantly.
9. Mobile Video Consumption Increases by 100% Year over Year in India 
As smartphones become ubiquitous in India, mobile video consumption is rapidly increasing. To tap into this growing market, your video content must be optimized for mobile users.
10. 86% of Indian Businesses Use Video as a Marketing Tool 
To stay competitive in the Indian market, businesses are wholeheartedly embracing video marketing. If you haven't already joined the 86%, it's high time to incorporate video into your marketing efforts to reach a wider Indian audience, boost conversions, and gain a competitive edge.