Online video advertising platforms are becoming more popular as a result of the growth of the Internet and its replacement of traditional TV streaming, which has led to enormous prospects for brand exposure. Learn how you can advertise using Video On Demand (VOD) to increase your brand's reach.
What is a Video On Demand (VOD)?
Video On Demand (VOD), is a platform for video advertising to the viewers embedded with the link. Video On Demand requires an internet connection to stream videos and does not rely on a cable connection like traditional TV advertising.
How does it help?
With precise targeting, VOD advertising enables customers to view the adverts on several devices. For more information and conversions, advertisers can send viewers to the website directly through the ad, unlike traditional TV. Advertisers can use it to track how many people have seen the advertisement, how many have finished watching it, and how many have stopped watching or left.
Video On Demand (VOD) Business Models:
SVOD (Subscription Video On Demand)
SVOD models offer viewers access to the video collection and ad-free video content in exchange for a recurring monthly or annual fee. SVOD accounts for about 65 percent of viewer time, according to the CMO Survey. Some of the video subscription services are Netflix, Hotstar, Amazon Prime, and others.
TVOD (Transactional Video On Demand)
In TVOD, customers pay per view for the content they want to see. A purchase is necessary to access particular video content. Only once the buyer makes a purchase are specific episodes of a TV show unlocked. By levying a greater fee per transaction, firms can profit more. Future visitors will keep coming back since TVOD offers new titles and competitive pricing. Apple's iTunes is one of the TVOD platforms.
AVOD (Advertising Video On Demand)
Since there is no fee upfront to watch them, AVOD is a free VOD platform. Businesses, in this case, pay marketers with brief ads that play during the videos to generate revenue. Similar to cable TV, this VOD format involves people watching programs while commercials are broadcast in the breaks. The most popular AVOD platform is still YouTube.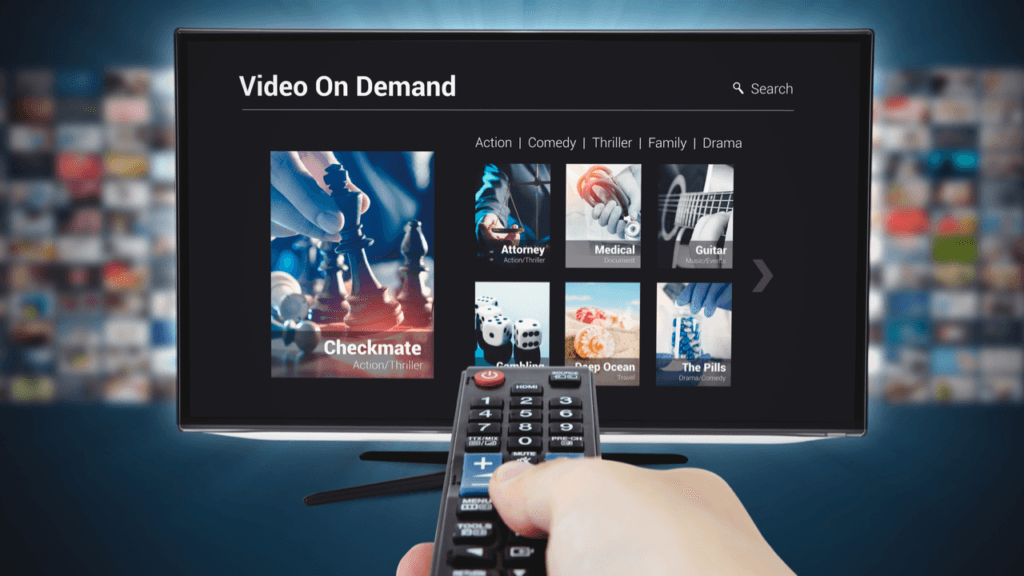 Advertising on VOD
In the case of advertising on VOD, both viewer engagement and streaming service competition are higher. With the ability to target audiences based on their demographics, location, hobbies, and other factors, VOD commercials can reach a sizable audience and provide highly optimized campaigns. Compared to TV advertising, this form of advertising is incredibly economical. Live programming on VOD platforms boosts user usage and streaming time, which makes it simpler for advertisers to reach a larger audience that converts into conversions.
The benefits of VOD for users
Many people worldwide find it convenient to view video content whenever and wherever they like and control what they are watching thanks to VOD. Viewers can manage the video by playing, resuming, and other media controls. With the development of modern technologies and increased internet speed, waiting for a page response is no longer essential. By using servers, Internet Protocol Television (IPTV) reduces page delays, speeds up delivery, and makes the most of available bandwidth.
Learn about the other platforms to advertise on Smart TVs.