Campaign Manager 360 is a single tool for campaign planning, creative design and management, audience data organization and application, inventory acquisition and purchase, measurement, and campaign optimization.
Your digital audiences on mobile and the web can be engaged with Google Campaign Manager 360, utilizing a single platform with potent targeting, reporting, and ad delivery tools.
What is a Campaign Manager 360?
Campaign Manager 360 is a web-based ad management system for advertisers and agencies. CM360, formerly known as DoubleClick Campaign Manager or DCM, is Google's centralized platform for sophisticated ad-serving, measurement, and reporting. For advertisers that traffic and track their ads through the network, CM360 offers a number of distinct benefits thanks to native integration across the Google Marketing Platform, like Display and Video 360 and Search Ads 360.
Managing all Google campaigns is made easier by Google Campaign Manager 360. Multiple Google Ads campaigns can be created and managed from a single dashboard.
With the versatile reporting features of Campaign Manager 360, you can manage all of your ad activity and data and rapidly evaluate the efficacy of your campaigns. You can build custom reports in this DSP to monitor the metrics and evaluate how well your campaign is performing across all channels.
Google Campaign Manager 360: Uses
Campaign Manager 360 can be utilized to manage your digital marketing campaigns across desktop and mobile platforms. The platform provides a wide range of ad serving, targeting, and reporting tools.
Ad trafficking
Reporting
Verification
Ad Trafficking
A potent tool for managing your digital marketing campaigns, created with SMBs in mind, making it simple for them to conduct all of their digital marketing activities in one location. Trafficking can be utilized by advertisers to control creatives and manage campaigns.
Reporting
You can access advertising statistics in Campaign Manager 360 through reporting. All performance data of your campaigns are organized and made accessible for you by this tool.
Verification
The Verification tab in Reporting allows you to view the performance levels of your advertisements.
Ad serving: How can it help?
A powerful tool to conduct your campaigns smoothly is Campaign Manager 360. It provides you with a variety of tools and alternatives that can assist you to tailor your campaigns to your needs.
Through Google Campaign Manager 360, automated advertising reporting is accessible. It enables users to monitor the progress of their campaigns in real-time. There are also insights into what is efficient and inefficient.
You can use it to create different types of campaigns, track their performance, and optimize them for better results. With a native integration across the Google Marketing Platform, CM360 provides a number of specific advantages for advertisers that traffic and track their ads through the platform.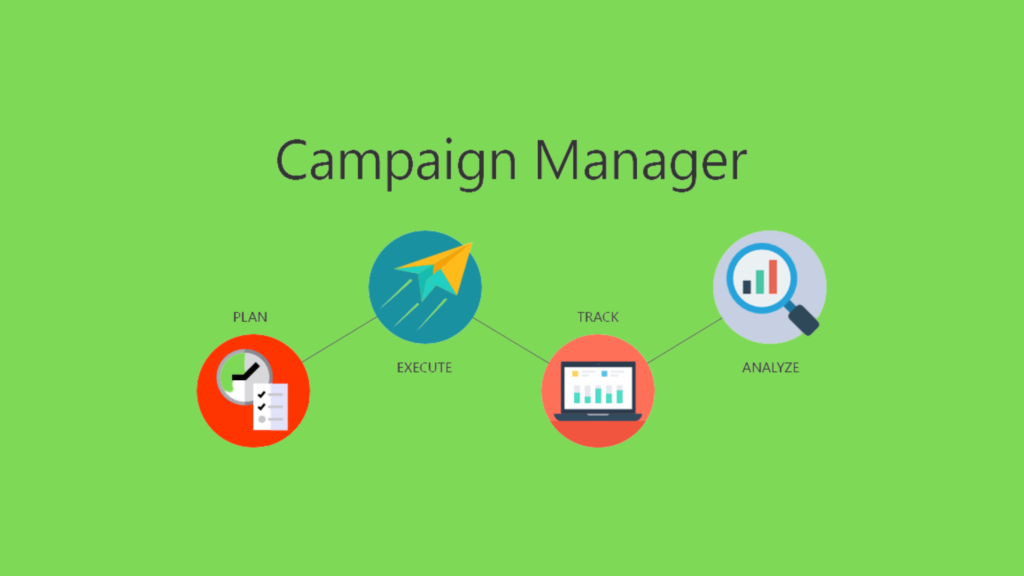 Measure meticulously
With integrated attribution, reporting, and automated third-party verification, you can increase the transparency for paid media. Google has added a new element named Conversion Modeling to Campaign Manager 360. With the help of this new tool, you can effectively gauge how your audience interacts with your advertisements while maintaining user privacy. It guarantees that even in the absence of direct measurement, marketers can still acquire insightful information about customer journeys and campaign effectiveness.
Streamline processes
Your media, creative, and analytics teams can work more productively thanks to native integrations with other Google products. A procedure created for power users can be used to carry out your campaigns. Using these native integrations may expedite your teams' everyday ad-serving tasks and free up more time for media and creative success. Automated third-party verification is a feature of Google Campaign Manager 360.
Cross-Channel ad serving that is centralized
Using centralized cross-channel ad management, you can optimize data, improve all of your videos and display content on YouTube, the web, applications, and emerging platforms like connected TV, as well as the creative performance across all of your digital campaigns. Due to the direct integration between Campaign Manager 360 and the Google Marketing Platform, you can use Floodlight audiences on various Display & Video 360 inventory, channels, and devices.
Integration with Google Products
It is even more convenient to operate Campaign Manager 360 since it integrates with many other Google products. You can obtain campaign-level data through the integration of Campaign Manager with these other solutions, which you may utilize to enhance your media strategy.
Display & Video 360 Integration
For quicker setup and seamless data sync for thorough reporting insights, ads served by Campaign Manager 360 sync straight to Display & Video 360.
You can plan and optimize campaigns, create and manage creatives, use audience data, and purchase inventory, using Display & Video 360, a single solution specifically for conducting programmatic display ads.
Read our article on DV 360 and Google Ads
Analytics 360 Integration
You can gain a complete picture of the customer journey by linking your digital ad cost and performance insights to your first-party audience data in Analytics 360.
Google Analytics 360 provides all the resources it a business needs to have a deeper understanding of the clients. Following that, you may utilize those insights to take action, such as enhancing your website, developing custom audience lists, and more.
Search Ads 360 Integration
You can track Search Ads 360 performance and insights alongside your display and video data to get a full picture of cross-channel success.
Using Search Ads 360, you can manage, automate, and enhance your search advertising. With Search Ads 360, you can automate routine PPC activities such as keyword research, ad content changes, and inventory management across all languages, search engines, and regions.
Learn more about Search Ads 360 here…