OTT is a relatively new concept, so there is a huge amount of potential for growth. As more companies enter the OTT market, consumers have access to a wider selection of options and marketers have access to more ad inventory. As more people switch to only accessing media online, using OTT services will be the most effective strategy to reach these clients. Let us dive into knowing what OTT advertising is.
What is OTT?
"Over the top" or "OTT" services are the terms used to describe online streaming services. Online registration and content access are available for services like Netflix and Spotify. The majority of OTT video viewing is done on connected TVs (CTV), although users can also watch it on mobile devices, gaming consoles, and tablets.
OTT providers
The OTT service type most people use most frequently is video OTT. Audio is another major OTT sector, particularly now that services like Spotify practically incorporate music streaming. Through an internet connection, users have access to a wide range of recorded music and podcasts. Like phone conversations are declining in frequency, voice OTT services like Skype and WhatsApp are becoming more popular.
"Advanced TV" is a catch-all term for streaming content that goes beyond standard television distribution formats to a variety of devices and apps. Distribution channels for these services include OTT, CTV, TVE, OLV, and VOD.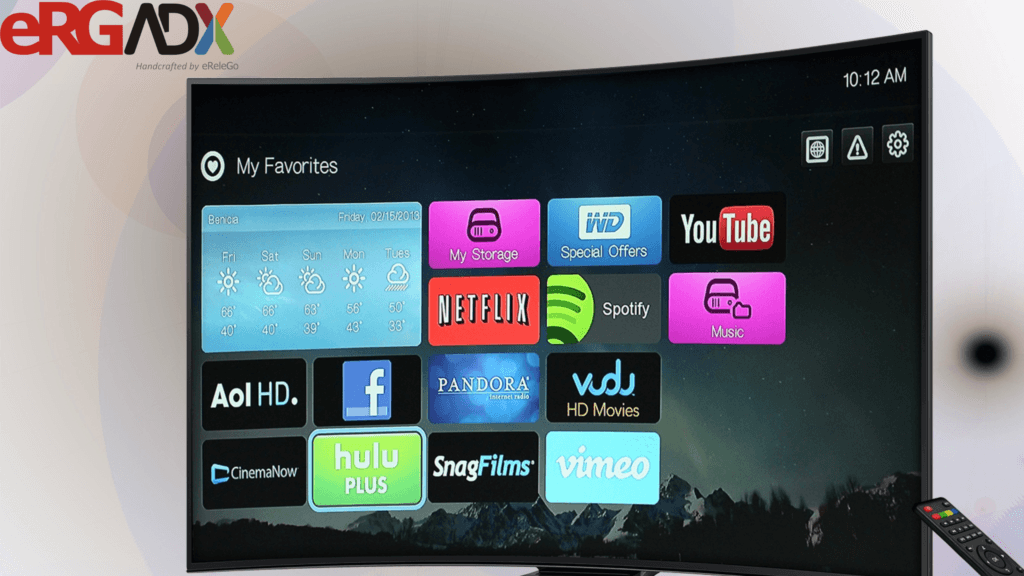 Connected TV (CTV)
CTV is a streaming video system that connects to a TV or smart TV. CTVs can be media players, smart TVs, or gaming consoles. In essence, a CTV is a gadget that gives you access to video content via an internet connection.
TV Everywhere (TVE)
By simply logging in with the user credentials for their preferred subscription-based service, users of TV Everywhere (TVE), also known as authenticated streaming or authenticated video on demand (VOD), can get the content they want over the Internet from any location.
Online Video (OLV) Ads
Online video (OLV) ads run before, during, and after video content on websites. OLV ads appear in both in-stream and out-stream formats, across browsers and apps, and on devices such as desktops, mobile, and tablets. In-feed video, in-article or in-read video, video in-banner, and interstitial video are just a few of the forms in which OLV advertisements might display alongside banner ads on websites.
Video On Demand (VOD) Ads
VOD, or Video On Demand, is a platform for video advertising to the viewers embedded with the link. Video On Demand requires an internet connection to stream videos and does not rely on a cable connection like traditional TV advertising.
How OTT Advertising Helps
Precise Targeting – Here, OTT ensures targeting a specified audience or by a targeted geographic area. Reaching a targeted audience helps to conserve resources and boosts performance.
Analysis – Thanks to OTT, it is easy to see how the advertisements are performing. Almost all OTT platforms provide analytic options as part of their offers. Understanding the different data kinds, impressions, and analyses helps ensure that the advertisements are targeted appropriately.
Cost Efficiency – OTT commercials are quite effective at tracking the number of views, and funding is always flexible.